Outreach activities
Detangling the knots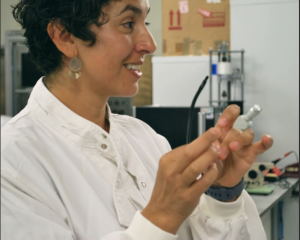 It has been a pleasure contributing to the project Detangling the knots led by visual artist Barbara Touati-Evans. In this two-phase project, artists have firstly visited our labs to explore our scientific approach to study dementia, and secondly they have interacted with patients and carers to understand their needs. They will be bringing all of these experiences together in artistic creative responses such as their  performance: "Touch Cells". This performance won the Creativity Award for the Human Worlds Festival. November 2019. (Photo credit: Melanie Ray for Detangling the Knots).
Hands on activities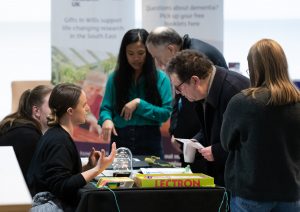 We love talking about synapses and brain networks, how do they work, and our research on brain dysfunction in dementia. Our recent activities include Alzheimer's Research UK Public Event (Amex stadium Sussex, 2019 and 2020).
Public talks
Get in touch if you would like us give a talk about Synapses, Memory and Alzheimer's disease at an event or your school. This presentation can be delivered as a workshop to include hands on activities.
If you would like this talk/workshop delivered in your school or group, book via Ask the Expert, University of Southampton.
Also check out other excellent talks delivered via the Ask the Expert outreach programme provided by the University of Southampton.
We also run hands-on activities with the general public such as our stand at the New Forest Show with Wessex Medical Research.